Innsbruck Airport (INN) – Corvara € 239,-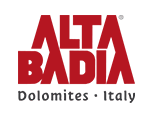 The mountain village Corvara lies on 1.568 meters sea level, at the bottom of the Sassongher massif and qualifies as the cradle of the tourism in Alta Badia. Easily book your transfer to Corvara at Holiday Taxi and get spoiled by the view. The most impressive thing is the panorama that extends from Pralongià-plateau. More than 130 kilometers of pists speak for themself. But not only during the Winter the mountain village impresses, but also during summer Corvara is a paradise for hiking, mountain-biking and lovers of nature.

Call us 24/7 Hotline.
We are at your service 24/7 – unusual times or places are not a problem for us.
+43 660 7891020
Write us
If you have questions kindly use our form for inquiries, sends us an e-mail or simply call us up!
office@holiday-taxi.at
You couldn't find a suitable transfer?