Innsbruck Airport (INN) – Hintertux € 149.-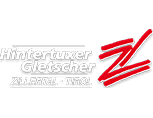 Not for nothing the Hintertuxer glacial goes as one of the best glacial ski areas in the world, because you can ski and snowboard all through the year at Hintertux. We take you – of course also all through the year to Hintertux by taxi, secure and inexpensive.

Call us 24/7 Hotline.
We are at your service 24/7 – unusual times or places are not a problem for us.
+43 660 7891020
Write us
If you have questions kindly use our form for inquiries, sends us an e-mail or simply call us up!
office@holiday-taxi.at
You couldn't find a suitable transfer?