Innsbruck Airport (INN) – Kitzbühel € 149.-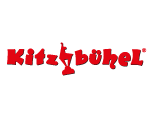 The winter sport supply at Kitzbühel is legendary – next to snowboarding, skiing, cross-country-skiing, winter hiking and skating Kitzbühel also offers ski tours, sledding, curling as well as ice hockey. Holiday Taxi takes you and your whole family to Kitzbühel via taxi transfer. The hotel business in the sport city of Kitzbühel offers international standards and is unique in the Tyrol.

Call us 24/7 Hotline.
We are at your service 24/7 – unusual times or places are not a problem for us.
+43 660 7891020
Write us
If you have questions kindly use our form for inquiries, sends us an e-mail or simply call us up!
office@holiday-taxi.at
You couldn't find a suitable transfer?