Innsbruck Airport (INN) – Königsleiten € 149,-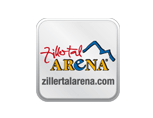 The romantic alpine village of Königsleiten lies on 1.600 meters sea level and invites you to relax. The Holiday Taxi transfer to Königsleiten is comfortable, inexpensive and most of all secure. During the day the rambling ski area of Zillertal-Arena lies at one's feet. In the evening après ski delights one's night.

Call us 24/7 Hotline.
We are at your service 24/7 – unusual times or places are not a problem for us.
+43 660 7891020
Write us
If you have questions kindly use our form for inquiries, sends us an e-mail or simply call us up!
office@holiday-taxi.at
You couldn't find a suitable transfer?