Innsbruck Airport (INN) – Ortisei € 232,-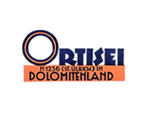 St. Ulrich is the main municipal of Gröden and lies on a sea level of 1.236 meters. The transfer to Ortisei / St. Ulrich begins in Innsbruck and leads through the Alps to Italy. St. Urlich lies amid the alpine landscape of the Dolomites, that are probably the most beautiful mountain ranges in the world.

You couldn't find a suitable transfer?