Innsbruck Airport (INN) – Ortisei € 185,-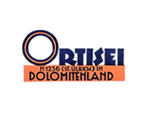 St. Ulrich is the main municipal of Gröden and lies on a sea level of 1.236 meters. The transfer to Ortisei / St. Ulrich begins in Innsbruck and leads through the Alps to Italy. St. Urlich lies amid the alpine landscape of the Dolomites, that are probably the most beautiful mountain ranges in the world.

Call us 24/7 Hotline.
We are at your service 24/7 – unusual times or places are not a problem for us.
+43 660 7891020
Write us
If you have questions kindly use our form for inquiries, sends us an e-mail or simply call us up!
office@holiday-taxi.at
You couldn't find a suitable transfer?